D550 Extreme Laser Shaft Alignment Tool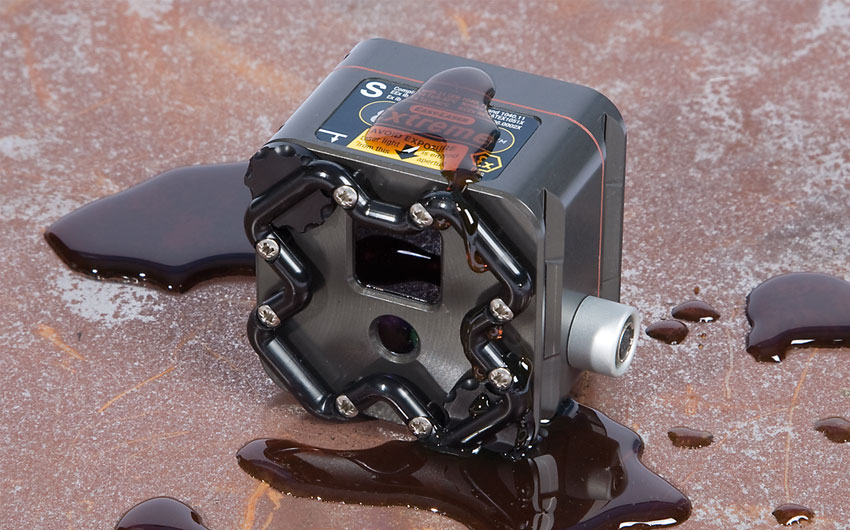 Extremely durable and ATEX / Ex approved
Easy-Laser® Extreme™ is one of the toughest and most robust measurement and alignment systems on the market for work in potentially explosive environments. Easy-Laser® Extreme™ is intrinsically safe and complies with the latest ATEX standards for work in such environments.
With Easy-Laser® Extreme™ we have gone one step further. The entire construction is extremely durable with regard to external influences, not just shockproof, but also resistant to corrosion and leaks. This is because we know that measurement systems are all too often used in environments that are anything but clean and dry. This could involve anything from water to oil or solvents. The measurement system is therefore naturally IP66 and IP67 approved. In other words, system D550 is not just for those who need an Ex-approved system, but also for those who want a little extra from their tools. Viewed as a whole, with its robust construction, its software and its generous warranty period, you get a measurement and alignment system that is extremely hard to beat!
Fulfils the requirements according to: EEx ib IIC T4 / Ex ib IIC T4
ATEX code: II 2 G
EX certificate number: Nemko 06ATEX1051X
IECEx certificate number: IECEx NEM 06.0002X
RELATED INFORMATION
Technical data »
Expandability »
Accessories »
Measurement programs »
Warranties »
Certificate »
Download brochure (pdf) »
System D550
A COMPLETE SYSTEM CONTAINS:
1 Display unit D336
2 Measuring units (S: D335, M: D334)
3 Cables with Push/Pull connectors, L=2m
1 Extension cable with Push/Pull connectors, L=5m
2 Shaft brackets with chains
2 Extension chains
8 Rods
1 Manual
1 Measuring tape
2 Sets of batteries for display unit
1 EasyLink™ Windows® program and PC cable
1 Transport case (Impact tested)
IP66/67
CHARACTERISTICS AND FUNCTIONS:
ATEX / Ex / IECEx approved for use in potentially explosive environments
Both IP66 and IP67 approved
Extremely robust design
13 programs for all types of rotating machines
2-axis measuring unit
Digital targets
EasyTurn™ function
Thermal growth compensation
Tolerance check
Extremely long operating time (20-40 hours)
Documentation possibilities
4 year warranty
1 free calibration (see conditions)