D160 Digital Pulley Alignment with hand held display
"Live" digital read outs where making adjustments
Easy-Laser® D160 has a separate detector unit and display unit. This means you can read and follow the alignment from where you are standing and making adjustments. The backlit display also makes it easier to read in poor light conditions.
The detector reads off the position in relation to the laser plane and digitally displays the parallel and angular misalignment "live". This makes alignment of the adjustable machine extremely easy. The accuracy of the reading means that you can be within the prescribed alignment tolerances and rely upon the result. With this system there is no need to move the detector to read horizontal respectively vertical values, which saves time and makes things easier. Suitable for most types of drive, such as V-belt, timing belt, flat belt and chain drives.
System D160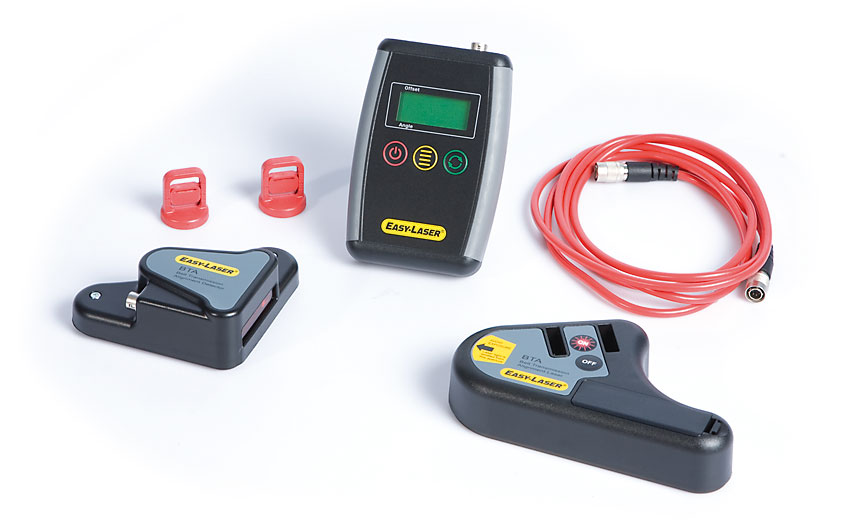 A COMPLETE SYSTEM CONTAINS:
1 Laser transmitter
1 Detector unit
1 Display unit
2 Targets
1 Cable 2 m
1 Manual
1 Carrying case
CHARACTERISTICS AND FUNCTIONS:
Live digital offset and angle display readings
Separate display unit for reading out from where you are standing and making adjustments
Connects to display unit D279 for documentation possibilities
Magnetic mounting for quicker installation
Can also be attached using tape on non-magnetic pulleys thanks to low weight
Works on all types of pulley without special accessories
Also for pulleys of different widths
For both horizontally and vertically mounted machines
No training required for use
One person can perform alignment
Facilitates alignment and adjustment of belt tension at the same time
Significantly faster and easier than ruler and cord
2 year warranty
D160 detector unit connected to our standard display unit D279
Connect to display unit D279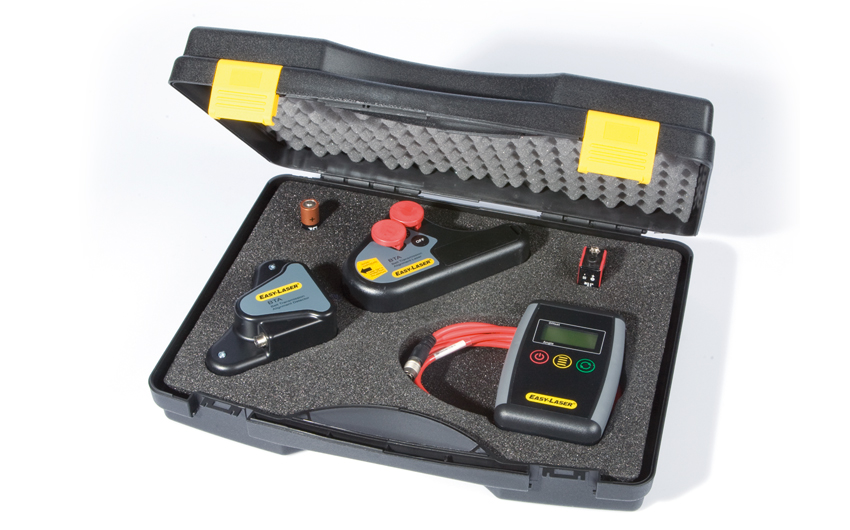 Easy-Laser® D160 detector unit can be connected to our standard display unit D279* which is included in shaft alignment systems D505 and D525 for example. The pulleys' mutual parallelism is shown graphically and digitally with adjustment and shim values for the machine's foot pair. This unit also allows you to save, print out and transfer the measurement results to a PC, in the same way as for normal shaft alignment.
*Does not apply to system D450, which does not have the required software for sheave/pulley alignment. NB! Requires software version 1.06 or later for Display Unit D279.